Book Now
Kingsford The Barossa has a minimum of a two nights stay requirement that allows you to immerse yourself in the full experience. We are now open from Wednesday through to Sunday, including Sunday nights of long weekends.
Relax, enjoy, indulge
For the time you are with us, this is your home. You're invited to make the most of what Kingsford has to offer. Exceptional service is an art form at Kingsford The Barossa, which is why you can be certain every bespoke experience is curated to perfection. A versatile space, Kingsford has the facilities to cater for every purpose; whether it's a culinary getaway, a team building event, a milestone celebration, or even just as a sanctuary of relaxation away from the daily grind.
Signature Kingsford Experiences
Whatever the purpose for your visit, Kingsford can custom-design a unique itinerary to suit, so you can experience the best of Australia like you never have before.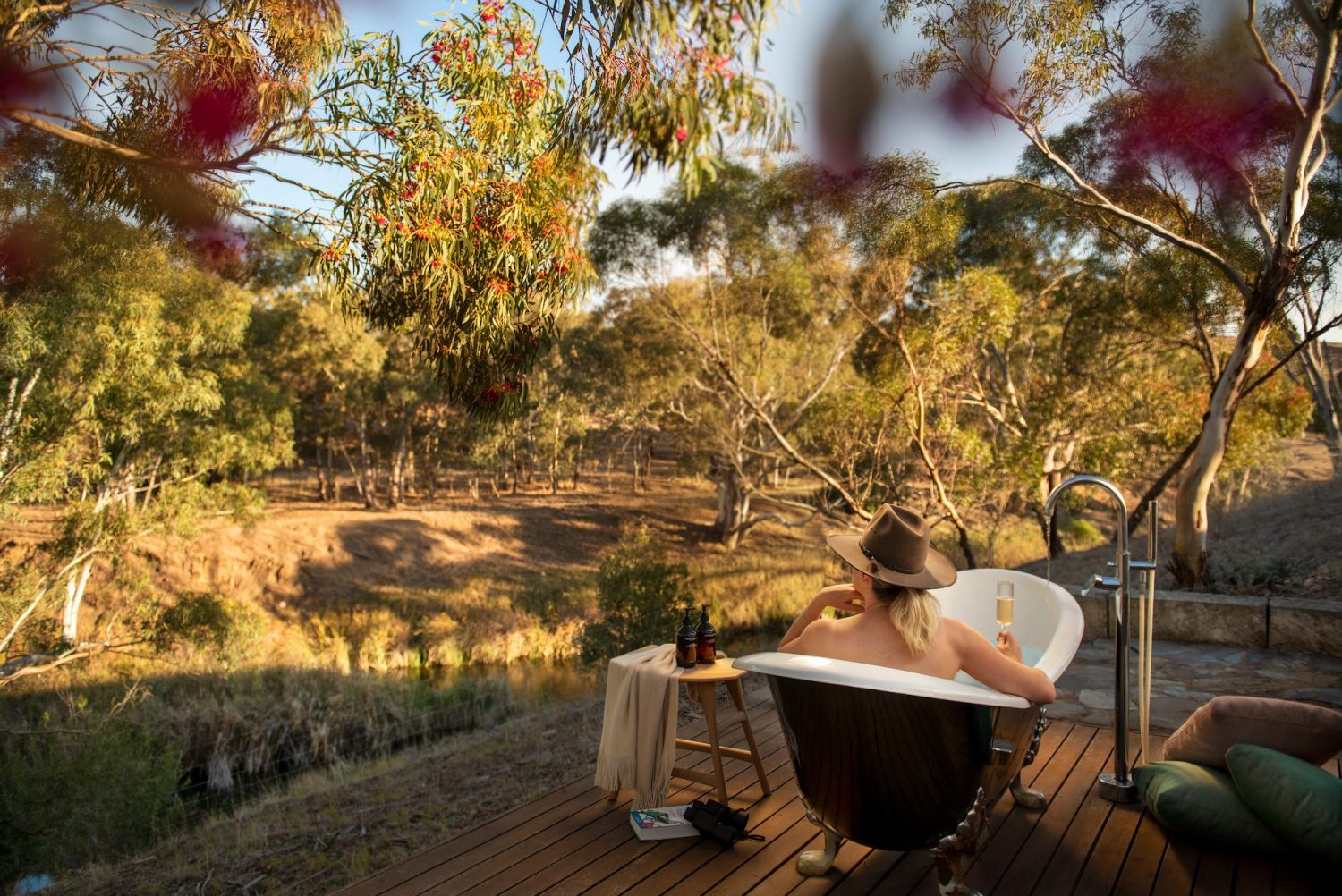 Bush Bath
Surrender to nature and indulge in Kingsford's world famous bush bath. With only the Para River and a giant gum tree for company, you can immerse yourself in the claw-foot tub, complete with Grown Alchemist bath salts and a bottle of something chilled. The tub is designed for two. For in-house guest bookings, contact our team.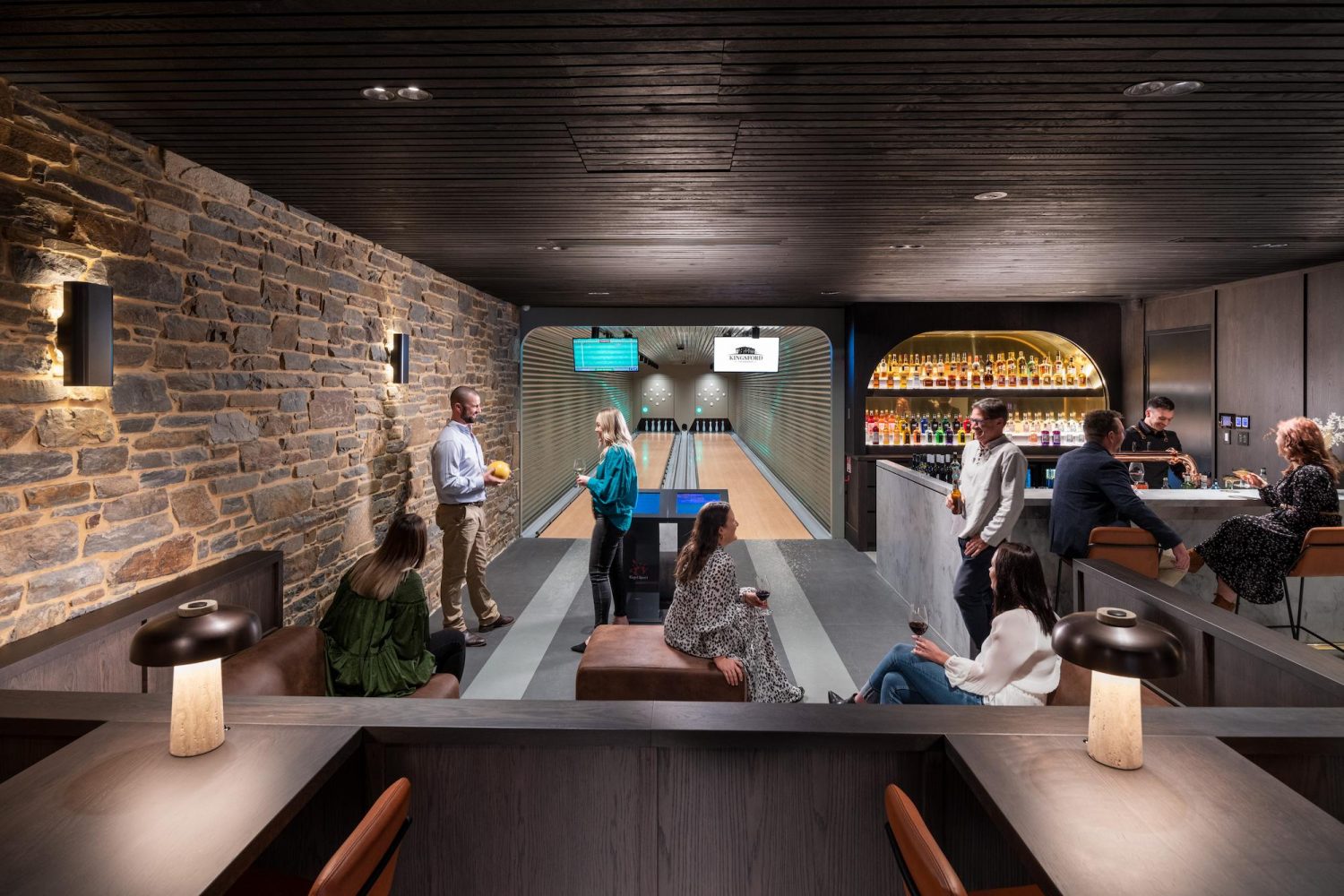 KegelBahn
'Kegel' is German for skittles. It came to the Barossa in the 19th Century and survives to this day. The game features nine pins that you knock down with a wooden bowling ball. The challenge and fun of our fully automated Kegelbahn is hard to resist. A lively location where skills are tested and friendships forged - and occasionally, where skills are forged and friendships tested. It even has its own bar, the KegelBar. For in-house guest bookings, contact our team.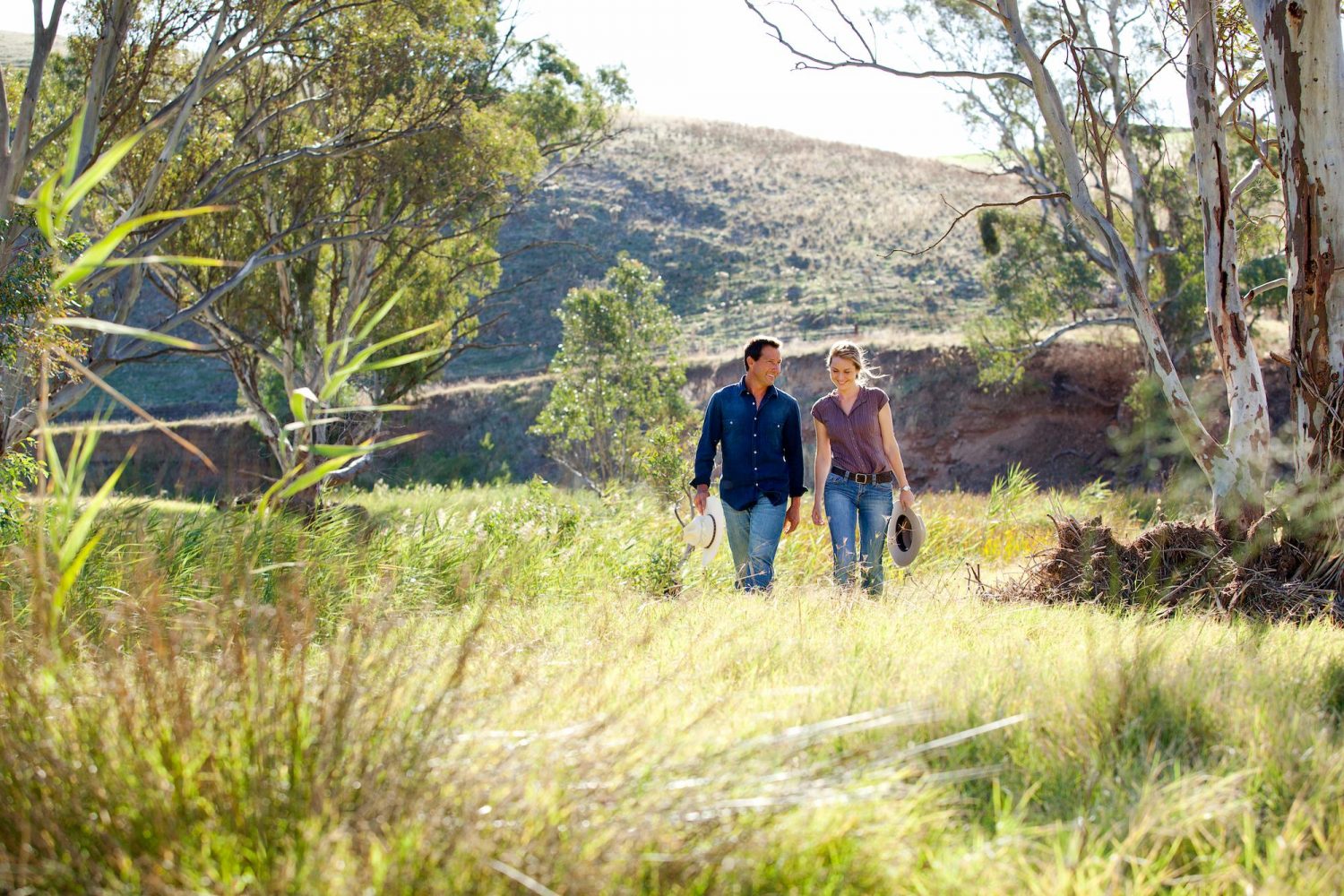 Walking Trails
Request a map and begin your exploration of Kingsford's rolling hills, stone bluffs and river gorges. Keep an eye out for kookaburras, parrots and our resident pair of wedge-tailed eagles, Australia's largest bird of prey. Kangaroos can often be found in the early morning and evening down in the gullies along the North Para River.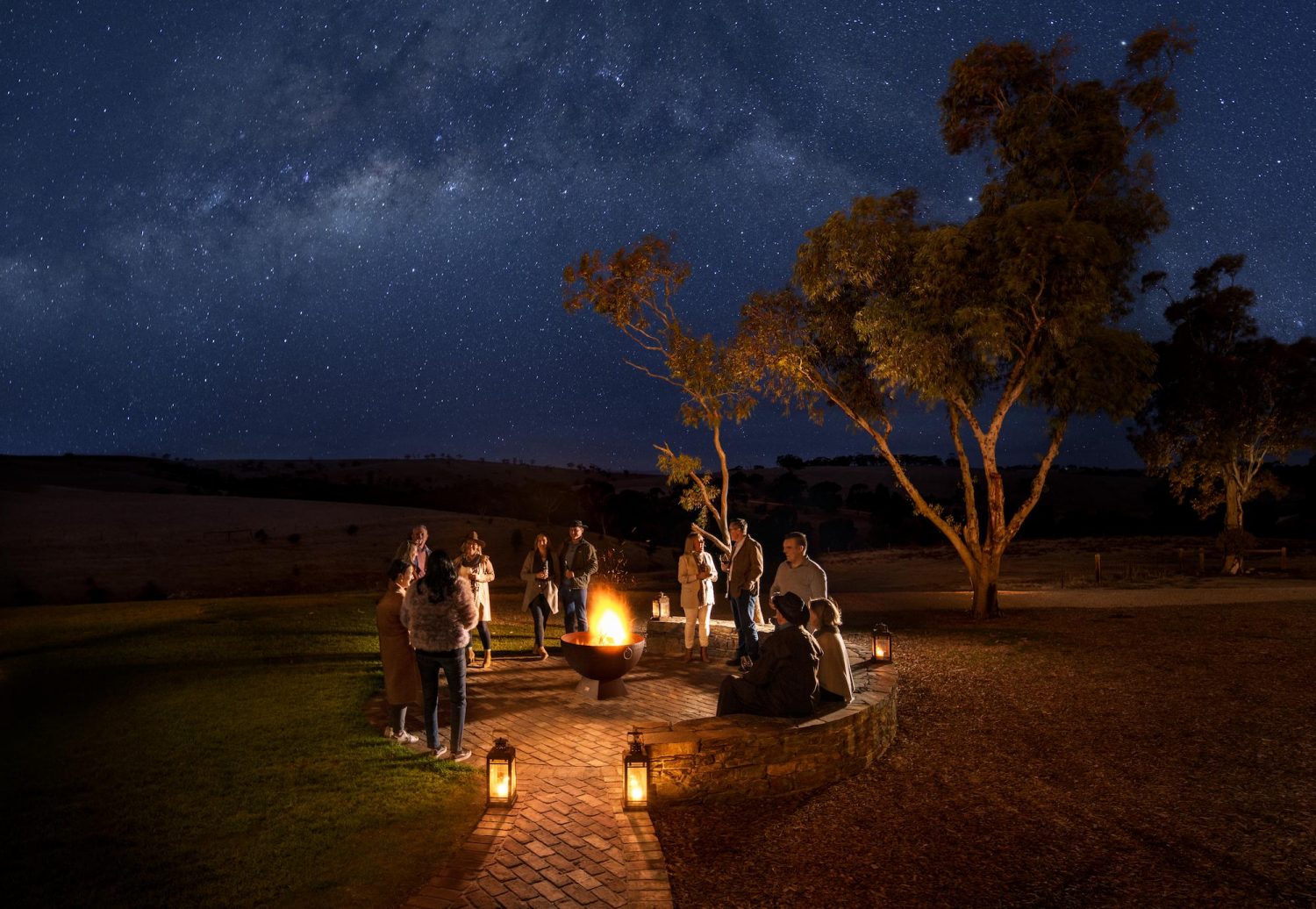 Fire Pit
A roaring fire, the Southern Cross constellation and a Barossa Shiraz; the perfect finish to a perfect day. The fire pit in the heart of Kingsford is a location very hard to resist and even harder to leave. For in-house guest bookings, contact our team.
What your stay at Kingsford might look like
To inspire your stay and to show you what our region has to offer.
The Kingsford team will be delighted to tailor your stay to show you an unforgettable experience.
Peppertree Pool & Bar
There's no place better to unwind, relax and enjoy the decadence of Kingsford than at our Peppertree Pool and Bar facility. Our guests have the freedom to take a few early morning laps, or even a lazy evening dip, in our salt water pool which is canopied by a peppertree, its namesake, and screened by a historic portion of wall made out of rough stone. A stone's throw away is the well-stocked Peppertree Bar, where guests can remain near the pool while kicking back to relax with a drink at hand.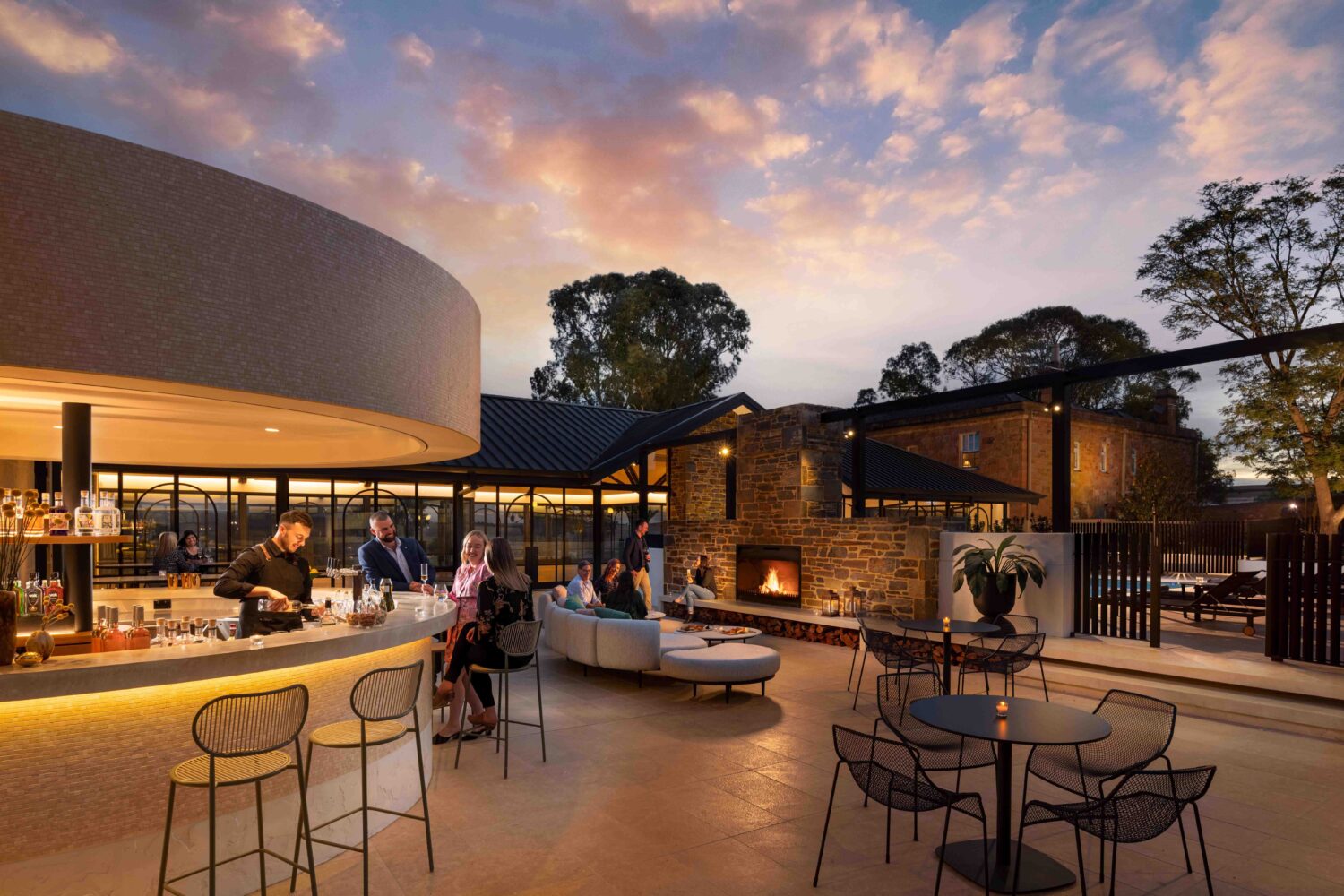 Historic Shearing Shed
Our historic shearing shed will leave you enveloped by the rich history as you take a journey back in time. This evocative space is popular for special birthdays, general parties, long table dinners, corporate events and entertainment. Private, more intimate dining experiences can also be arranged in the shearing shed.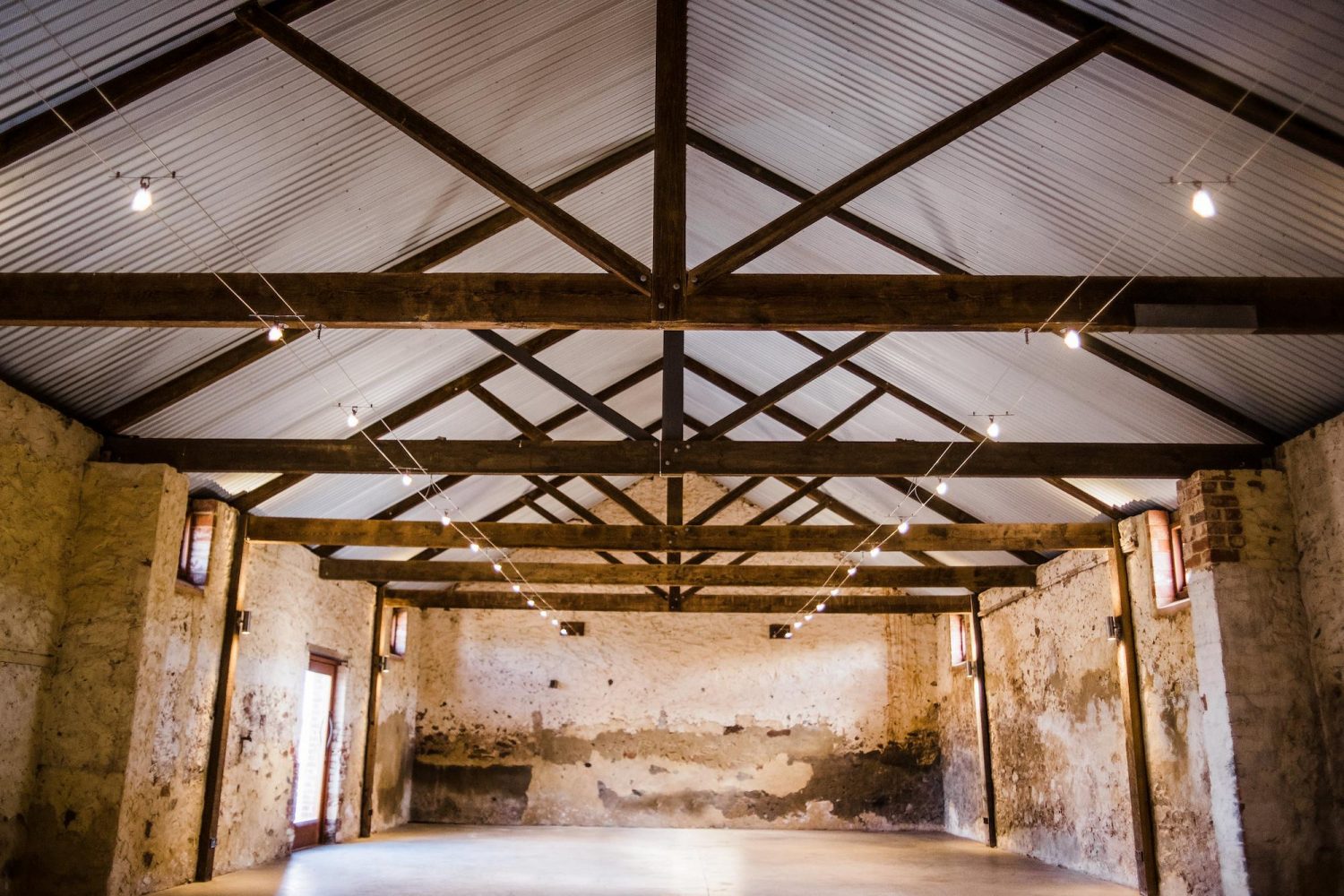 Our Gardens
Explore the gardens that surround the homestead. A typical country garden filled with native and interesting plants.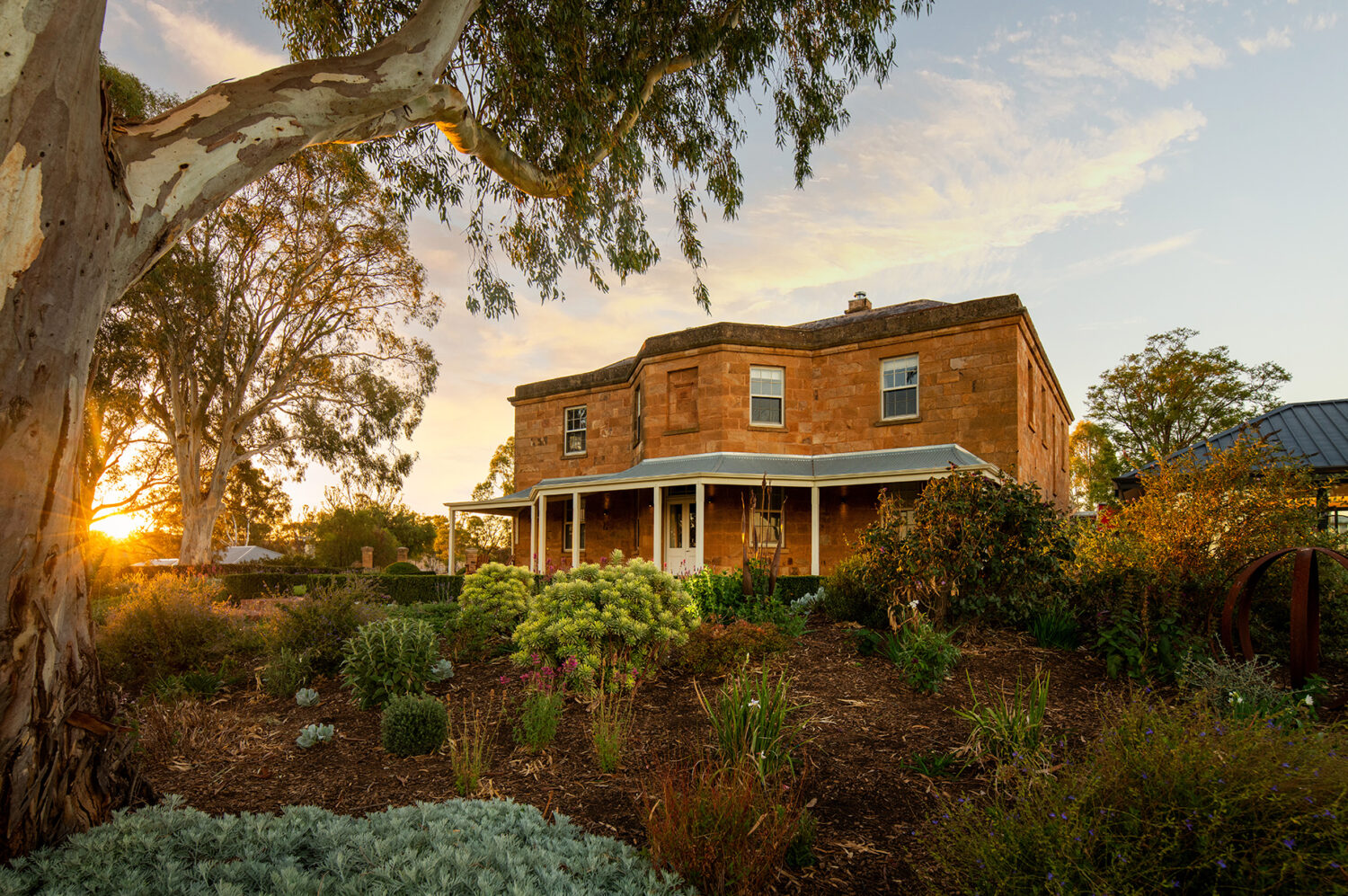 Conservatory
Our French-style Conservatory is located adjacent to the historic homestead, and sits between our Peppertree Bar and the lawns. Floor to ceiling glass doors provide unparalleled views of the Barossa Gullies, majestic blue-gums and our gardens creating the perfect setting for any event, conference or launch.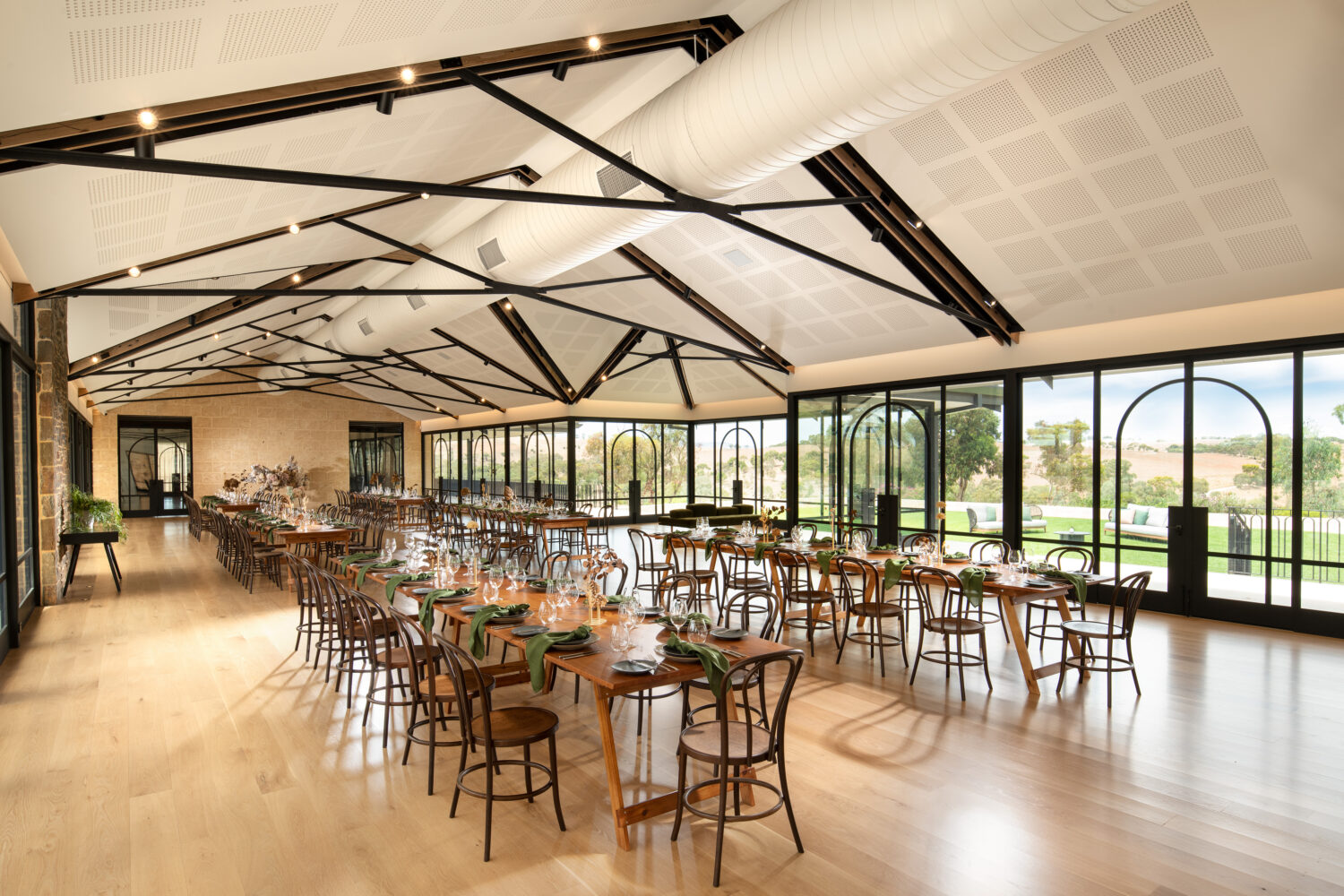 Kingsford Boardroom
Experience board meetings, team training events and gala functions like you never have before. With sweeping panoramic views, the hi-tech Boardroom seats up to 14 people and is the perfect fusion of functionality and aesthetic beauty.