Simply Irresistible
For wine lovers with form, Kingsford features two alluring wine cellars; the historic 1856 cellar, along with the new wine tunnel lined with magical vaults to explore. Inside these vaults are treasures aplenty, in the form of outstanding collections of the best of Australian wines, including a complete collection of Penfolds Grange, along with one of the finest assortments of Champagne in the country.
Both cellars are very different, however both integral to the complete Kingsford experience and can be dressed for private or shared dining.
The vaults also play host to regular tastings which are occasionally and exclusively conducted by guest winemakers. The 'Barons of the Barossa' – a wine fraternity made up of the very best Barossan winemakers and others – are long-standing and close partners with Kingsford.
And of course, the vaults are open to be enjoyed by guests whenever they choose.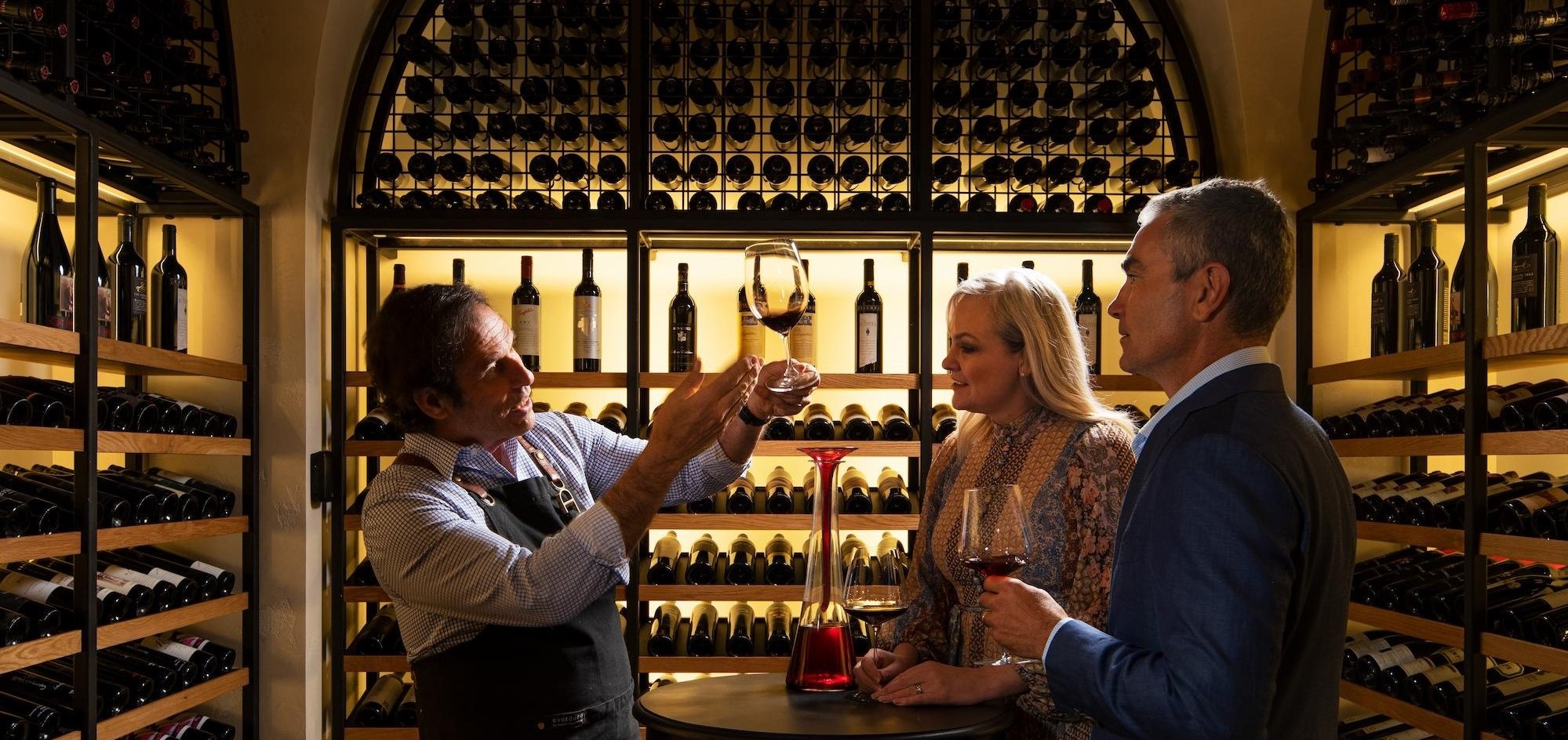 Orleana
An embodiment of beauty, grace and exquisite taste, our Orleana Restaurant serves only the very finest of what the Barossa Valley has to offer; a fusion of fine taste and remarkable presentation. With a team of dedicate chefs who strive for excellence, every meal and course that comes out of the kitchen is guaranteed to please and leave a lasting impression. Evening meals at Orleana are served in the restaurant itself, or on the Lodge Veranda if the weather permits, however our team takes great pleasure in using the varied spaces of Kingsford to provide the most unique and memorable dining experiences.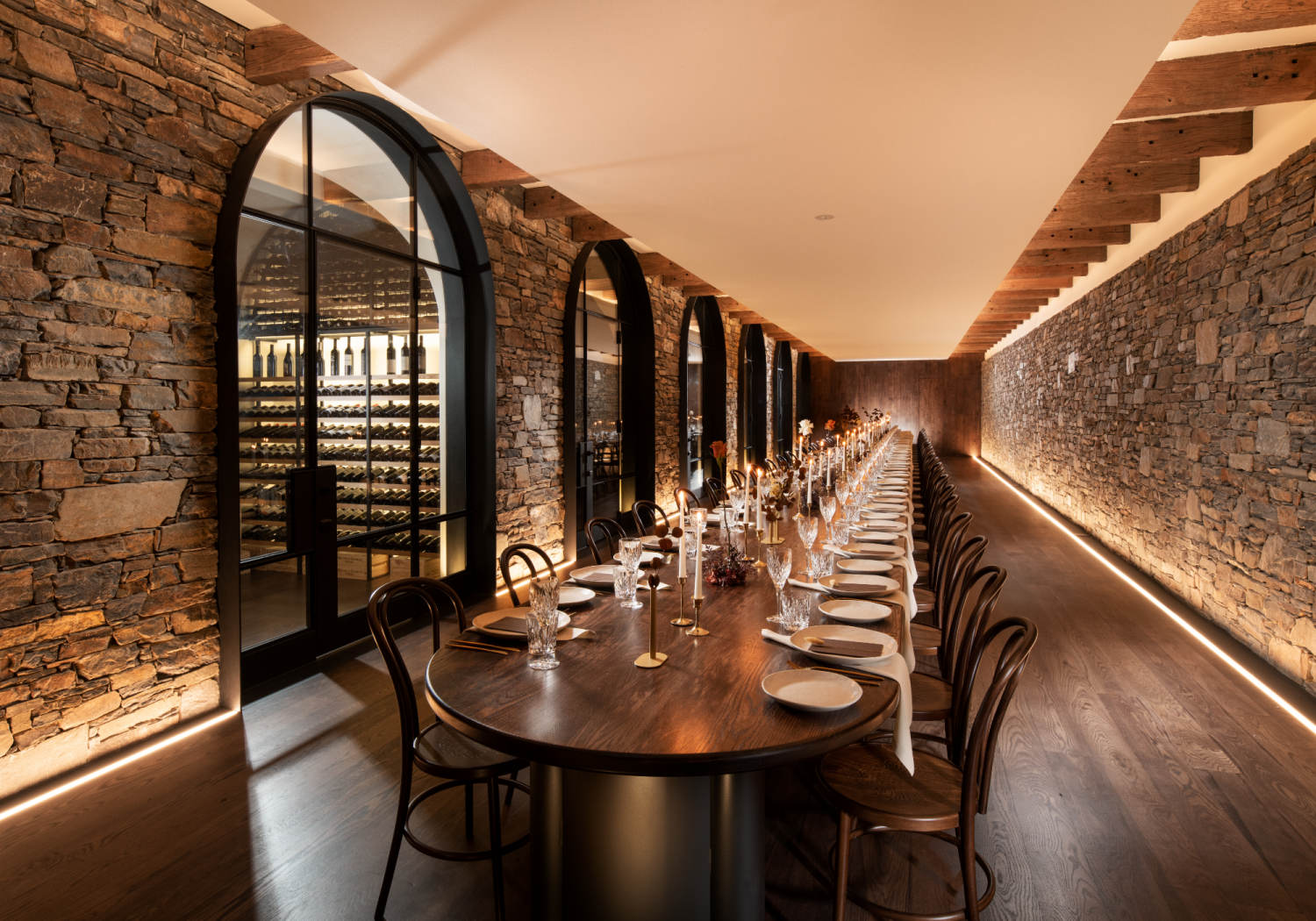 Wine Tunnel and Vaults
A design you won't soon forget, Kingsford The Barossa's new cellar is 25-metres long and includes six individual vaulted wine chambers, with a wall of artisan-crafted bluestone on the other side, and a long communal table lying in-between. The unique addition to the Kingsford experience represents the very best of New World wines, showcasing the region, with a special focus on Barossa and Eden Valley winemakers.
Homestead Cellar
The original 1856 slate-floored homestead cellar is a charming and intimate space, perhaps at its best when dressed with candles for a private dinner. It is accessed by two means; by a flight of stairs from within the homestead or via a secret external entry that your host will reveal on your stay.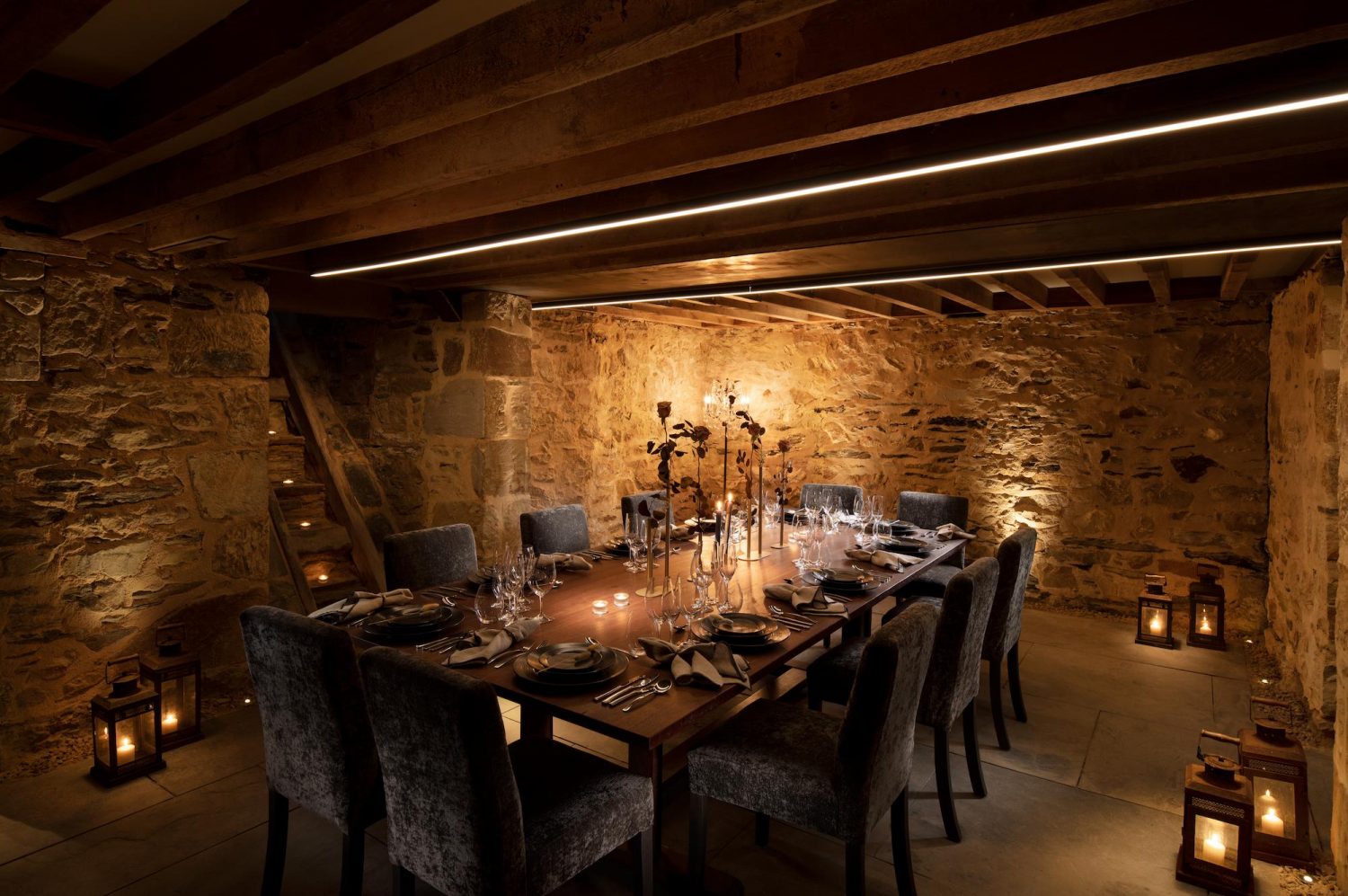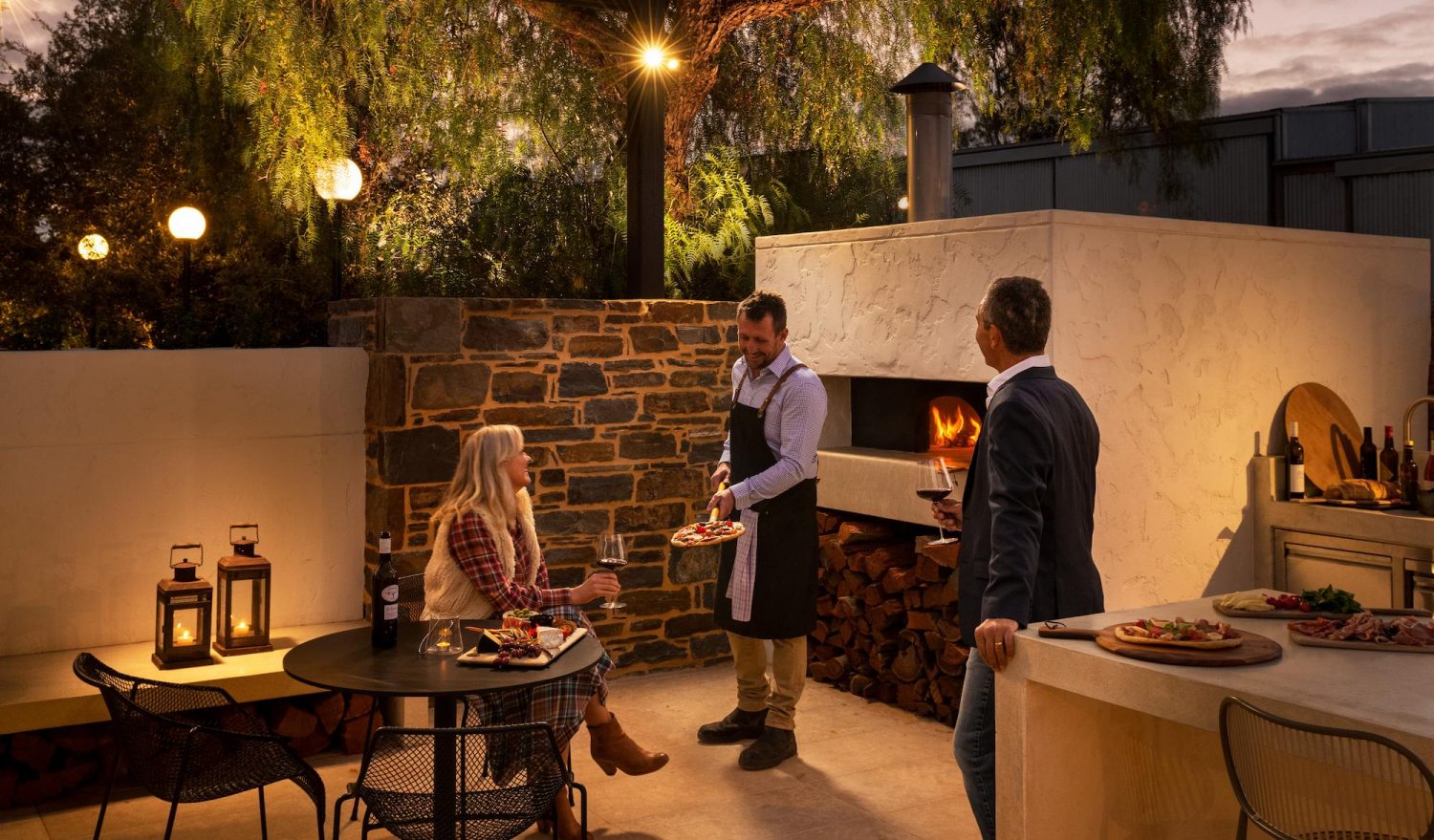 Peppertree Pool & Bar
There is no place better to unwind, relax and enjoy the decadence of Kingsford than our Peppertree Pool & Bar facility. A casual dining facility, guests can enjoy a wood-fired pizza, or fresh Barossa produce cooked on a BBQ plus more.