Wine Tunnel & Vaults
A design you won't soon forget, Kingsford The Barossa's new cellar is 21-metres long and includes six individual vaulted wine chambers, with a wall of artisan-crafted bluestone on the other side, and a long communal table lying in-between. The unique addition to the Kingsford experience represents the very best of New World wines, showcasing the very best of the region, with a special focus on Barossa and Eden Valley winemakers.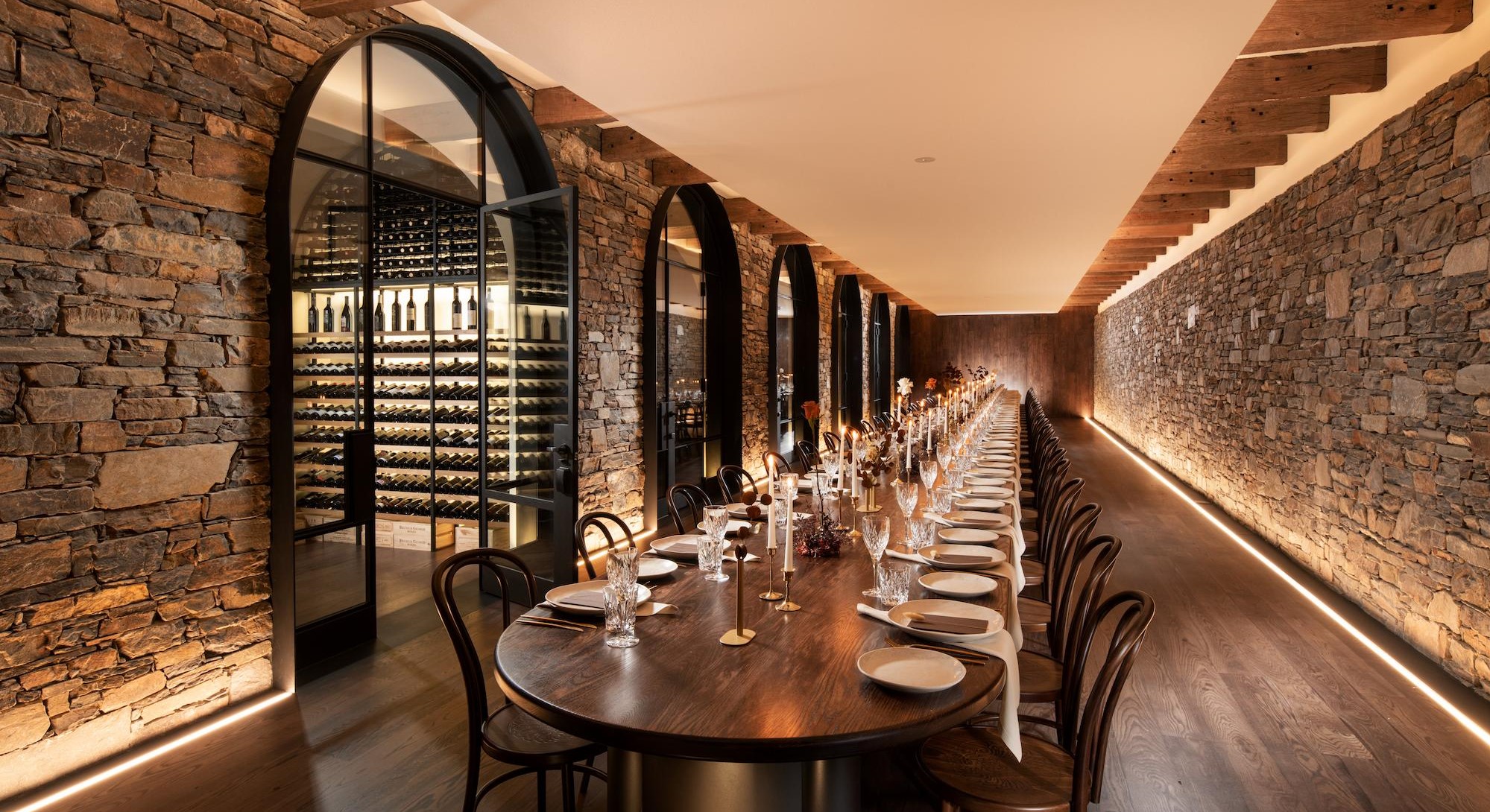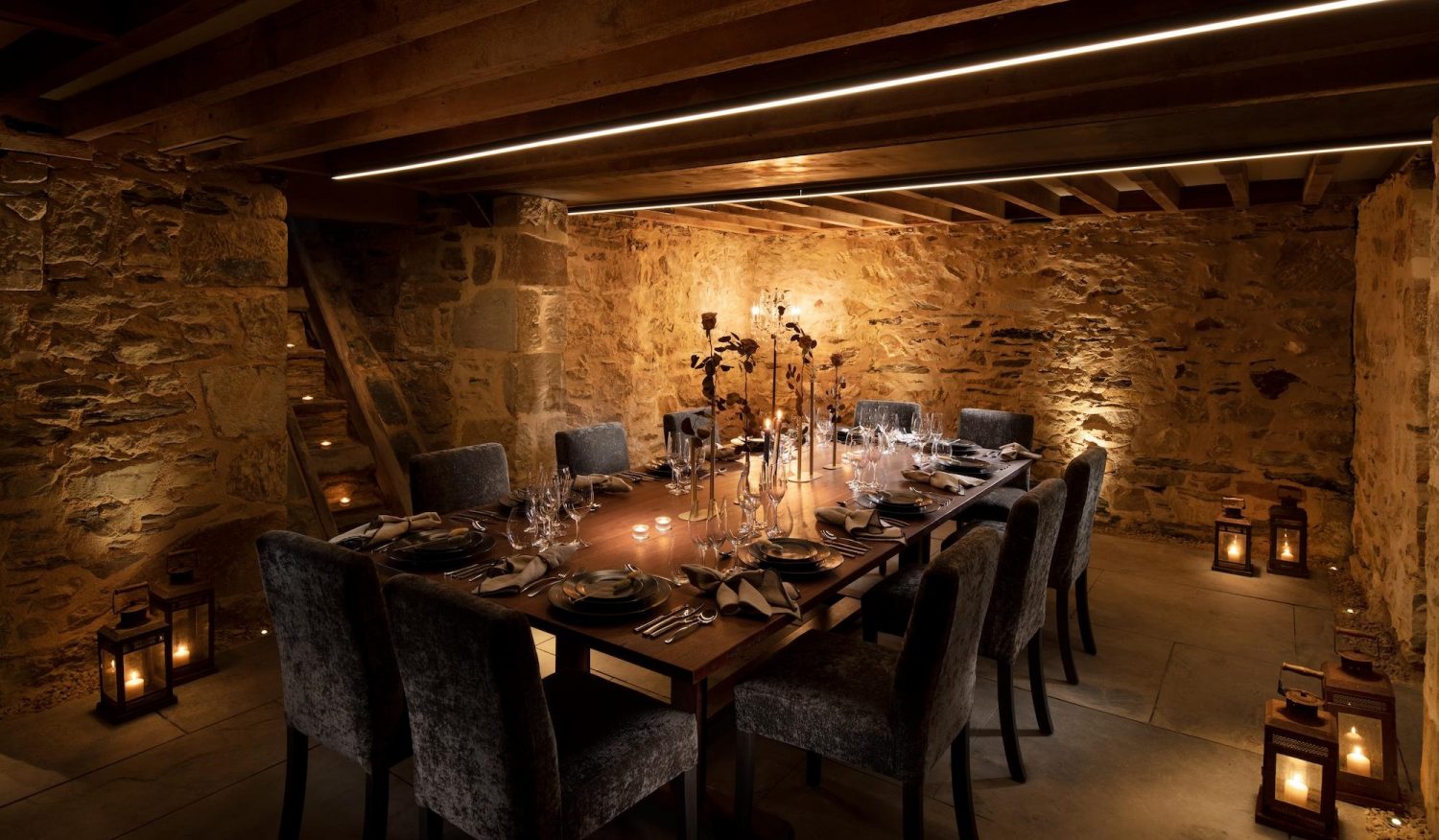 Homestead Cellar
The original 1856 slate-floored homestead cellar is a charming and intimate space, perhaps at its best when dressed with candles for a private dinner. It is accessed by two means; by a flight of stairs from within the homestead or via a secret external entry that your host will reveal on your stay.